We are a small, vibrant worshipping community & we love to welcome new friends and old.
Whether you've been in St Lucia your whole life or just arrived,
whether you know Jesus well or are just exploring faith,
You're welcome here!
We still believe Jesus changes lives. Come and grow with us.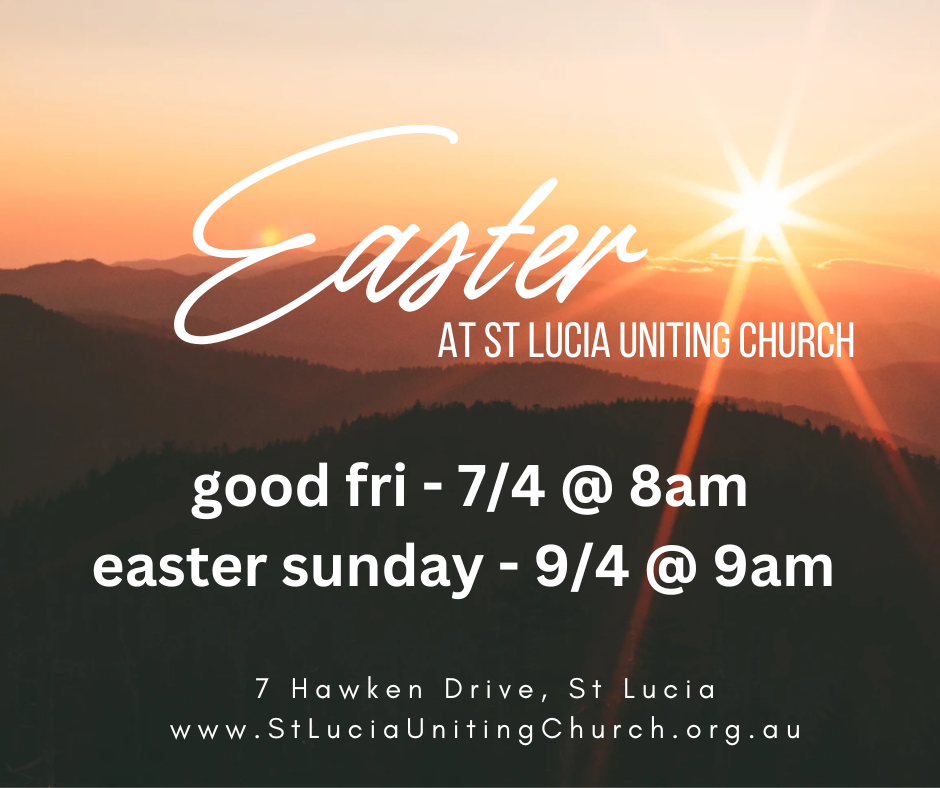 Sunday Worship:
Weekly Traditional Service – Sunday 9 am
Monthly Dinner Church – 5.30pm – Dates below.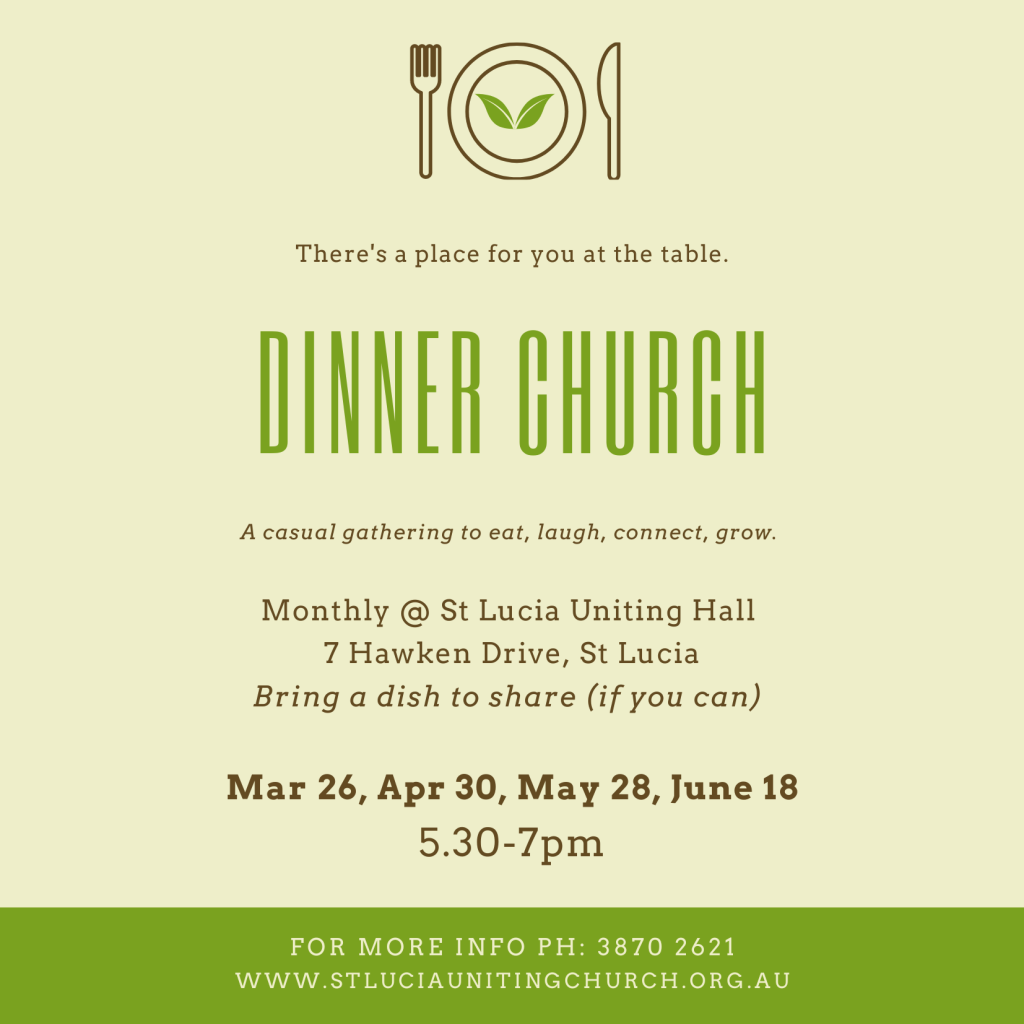 Corner of Swann Rd & Hawken Dve, St Lucia
Free Bus
To be picked up for services, please call Marilyn Healy by Saturday evening on
0411 418 599.