St Lucia Uniting church has a heart for higher education and has long been closely connected with students and staff from Universities, especially the University of Queensland.
The Congregation currently has students from all around the world who enrich our worship and community.
International students can find friendship and support within our community. Further assistance for International Students can be found through the University of Queensland support services.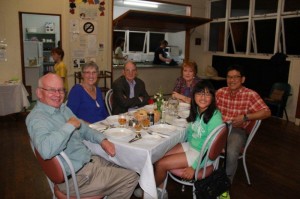 We also recognise a special relationship with 5 residential colleges who are a part of the broader Uniting Church family. These are Cromwell College, Emmanuel College, Grace College, Kings College and Raymont Lodge.