As a congregation we believe that it is important to encourage and nurture children as they grow and are given the opportunity to know about God's love revealed in Jesus.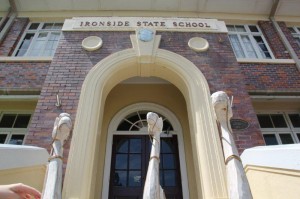 To help children grow in faith we have Sunday School which runs during the Sunday Service during school terms.
The children begin by joining in worship with the whole congregation and then leave early in the service to participate in tailored activities.
On Communion Sundays, normally the first Sunday of the month, the children remain in the service and the service is aimed at engaging all ages.
The St Lucia Uniting Church also provides the space for a shared Kid's Club on Thursday afternoons, during school terms.  This activity is run in cooperation with St Lucia Bible Church which provides key leadership for the Kid's Club.
In addition, the congregation is involved with providing Religious Instruction at Ironside State School.  We also pray for and support the School Chaplain.